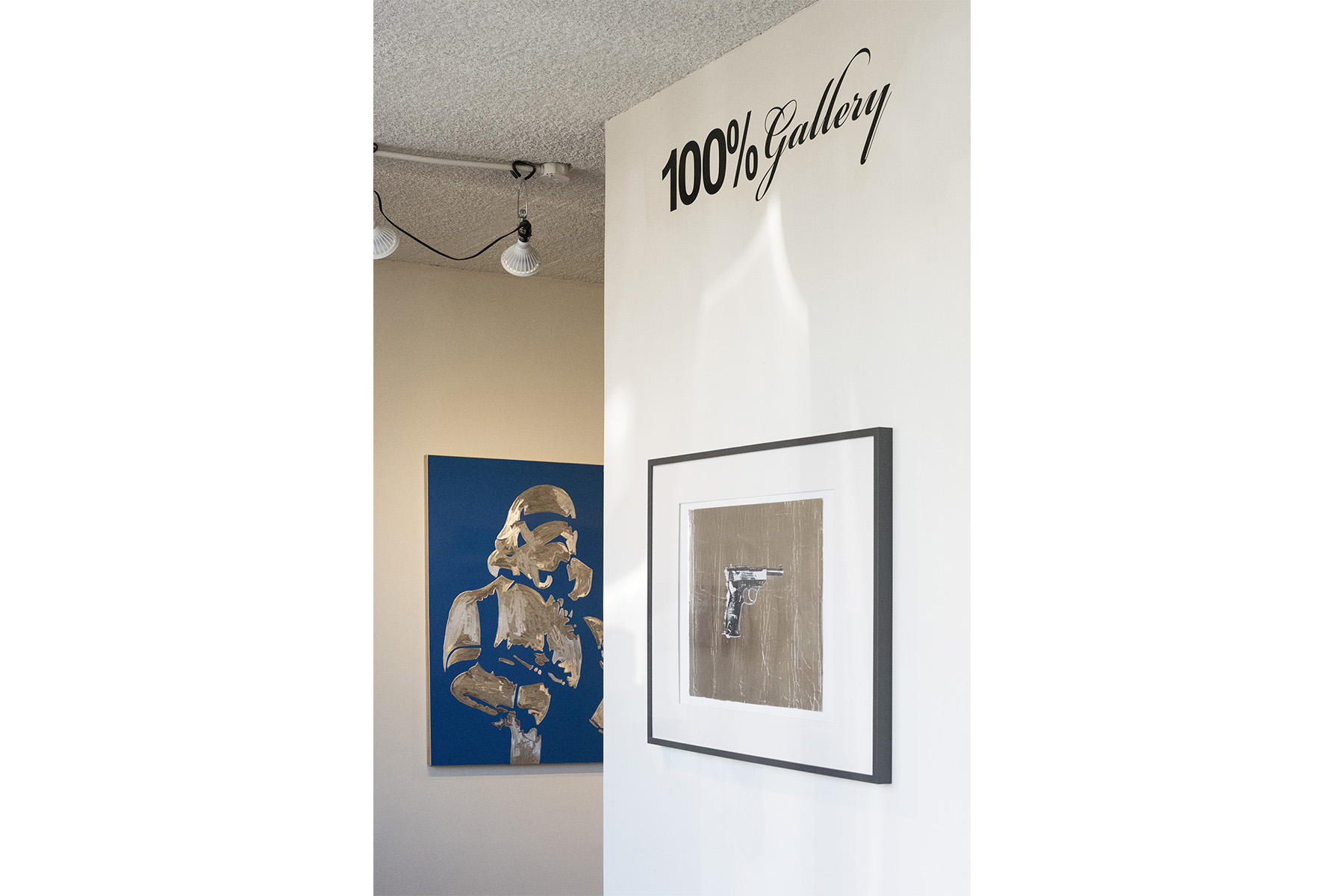 How long have you lived in La Jolla?
I was born in Wichita, Kansas. My family moved down here when I was two years old. I've been here ever since. Right up the street. I like to joke my umbilical cord isn't very long.
How did you get in to making surfboards?
On my 13th birthday, my brother and my best friend gave me a stripped down long board. They had all these old beat up surf boards that they stripped down, took off all the fiberglass. That was it. I made that board and it came out pretty decent. So my neighbor gave me a board that had turned out really bad. I stripped it down, took off the fiberglass and shaped another one. I sold that one. I was in high school, only 13 or 14, when I started. It's hard to turn down work when people are paying you!
It takes you about an hour to shape a surfboard?
Well, it depends. This model, I have it down. I can do it really easily and fast, but a longboard takes maybe two or three hours. It all depends. Whether the foam is cooperating that day.
Most surfboards are made off machines. I still like to do it the hand-crafted way.
Does it make any difference in performance? Do people notice a difference board to board? Hand making them must allow you to make them in more sizes.
I can make anything any size, any shape.
Where do you get your foam? It is already in a rough surfboard shape.
They have molds. They start with a liquid foam and they pour it into a mold. There's probably hundreds of different molds for different styles [and sizes] of surfboards.
After a foam board core is shaped, what are the rest of the steps of making a surfboard?
So there's this fiberglass cloth, it's like any kind of cloth made out of fiberglass, you lay that, you dress, the bottom of the board. You cut the fiberglass and wrap it around. Then you take this resin, which starts off as a liquid and turns into a solid with a catalyst. You squeegee that on. Then you flip the board over and repeat the lamination on the top side. Lamination resin never really dries. It always stays tacky. That's so it won't de-laminate from the board. After the whole board is laminated, you take a different kind of resin, which has surfacing agent in it, and paint that over the bottom [of the board]. Sand that down and that's your basic high performance surfboard.
If you want something with art [on the top face of the surfboard], you have to laminate that into the board. That has a third layer of resin, called a gloss coat. You polish that out like a car, that's how you get it so shiny. Most of the high performance shortboards are just sanded finish. They're light.
You could actually use the art boards? They are meant to be used?
Yea! My idea was to put my best work with Andy's artwork…With the Warhol boards, those had to be approved by the Andy Warhol Foundation.
What gave you the idea to put Andy Warhol's art on surfboards?
Ok, I'll tell you how it happened. So my friend and protege, Ben Blank, he told me about this website Fab. Have you seen Fab? This was three years ago, so Fab was a little different than what it is now. He was going, "Tim, you need to put your surfboard on Fab." And I'm going, "I just don't see it." Well one day I saw Warhol skateboards. I thought, "Ooooh, that's it! I could be the surfboard guy. They're giving licenses to skateboard guys, I'll see if they'll give me licenses." And they did. Now we're in our third year [using Warhol's art].
When did you start making your own art?
My whole life.
What's your preferred medium?
I don't know. I just like making stuff.
As long as it involves your hands.
Yea, exactly.
When was your last show?
August, in New York. We sold out. We'll be in New York again next summer.
What influences your personal art?
[Some people who influence me] are Andy Warhol, Duchamp, Picasso.
What subjects are you drawn to?
Duality.
How often do you surf?
I try to surf everyday.
Any quick advice for first time surfers?
Start on a longboard and work your way down.